Manson dies
Charles Manson, who plotted a string of bizarre murders in Los Angeles in 1969 that horrified and fascinated the nation and signified to many the symbolic end of the 1960s and the idealism and naiveté the decade represented, has died at age 83. Considered one of the most infamous criminals of the 20th century, Manson did not commit the murders himself; instead he persuaded a group of his followers to carry out the killings. He died at a Kern County hospital at 8:13 p.m Sunday of natural causes, according to Vicky Waters, a spokeswoman for the California Department of Corrections and Rehabilitation.
Profile in evil: "To stay in the limelight, he played the madman role to epic effect. But he didn't have preternatural brainwashing powers. He didn't turn California into the Paradise Lost that so many writers had been waiting for. He didn't even terrify the state in the way a true sadist, Richard Ramirez, the Night Stalker, would 15 years later. He was a scab mite who bit at the perfect time and place to be enshrined in Baby Boomer lore," writes The Times' Joe Mozingo.
Reaction: Many on social media said Manson's death should be a time to remember and mourn his victims.
New allegations of sexual misconduct
Keri Claussen Khalighi was a 17-year-old fashion model when she met at a casting call. Ratner was an up-and-coming music video director and a protege of Simmons, the Def Jam Recordings mogul. In 1991, they took Khalighi to dinner in New York, and then back to Simmons' apartment to show her a music video they'd been working on. Soon, Simmons began making aggressive sexual advances, yanking off her clothes, Khalighi said. "I looked over at Brett and said 'help me' and I'll never forget the look on his face," she recalled. "In that moment, the realization fell on me that they were in it together." Simmons disputed her account: "Everything that occurred between Keri and me occurred with her full consent and participation," he said. Ratner had "no recollection" of Khalighi asking him for help and denied witnessing her "protest," his attorney Martin Singer said.
Plus: After enduring what she described as sexual harassment by Ratner, actress Olivia Munn felt she had finally shared her story, on the record and in the proper context. Now she doesn't understand why anyone is still working with the director.
Violence in South Los Angeles
Lately, the violence in Harvard Park in South Los Angeles has escalated. Homicides in the half-mile or so around the park nearly tripled in 2016, to eight from three the year before. So far this year, six people have been killed. Most of the victims were black men, though the neighborhood's population of about 12,000 is roughly one-third black and two-thirds Latino. The area around Harvard Park was the deadliest place for African Americans in Los Angeles County last year, according to the Times' Homicide Report
UCLA's football coach is fired
An era that once appeared on the verge of a return to football glory for UCLA ended with a thud Sunday when the school announced it had fired coach Jim Mora, who could not build on the early success he achieved as his teams sputtered the last two seasons.
L.A. STORIES
Train problems: More than half of the delays on the Los Angeles County passenger rail network last year were connected to problems with Metropolitan Transportation Authority train cars, a new audit has found. Los Angeles Times
Great column: A house that sold for nearly $800,000 over asking price speaks to the inequity of California, columnist Steve Lopez argues. Los Angeles Times
More Trump tweets: President Trump said Sunday that he should have left three UCLA basketball players accused of shoplifting in China in jail. Trump's tweet came after the father of player LiAngelo Ball minimized the president's involvement in winning the players' release during an interview Saturday with ESPN. Los Angeles Times
IMMIGRATION AND THE BORDER
POLITICS AND GOVERNMENT
Midterm season: The campaign to unseat Rep. Tom McClintock, a conservative Republican, could prove to be a test of just how far Democrats can reach outside their political comfort zone during next year's midterm elections. Republicans have a 15-point voter registration advantage here. Trump won by more than 14 points. Los Angeles Times
Plus: A desire to impeach President Trump inspired Santa Clarita immigration attorney Scott McVarish to run for the Antelope Valley seat held by Republican Rep. Steve Knight. Los Angeles Times
A tool left unused: Sonoma County officials did not consider using mass cellphone alerts to warn of fires, according to the county's top emergency services executive. Instead of using the Wireless Emergency Alert system, they and other emergency personnel sent dozens of messages through opt-in cellphone and landline programs that reached a much smaller fraction of people in the county. The Press Democrat
CRIME AND COURTS
We're learning more: A gunman's attack on an elementary school during a deadly rampage in Northern California last week was not a random act as authorities initially thought, prosecutors said Friday. Los Angeles Times
We're learning more, Part 2:The West Hollywood apartment of a prominent Democratic donor where a 26-year-old man was found dead of an overdose this summer was littered with drug paraphernalia, according to the man's autopsy report. Los Angeles Times
What happened? Did actions by an LAPD officer specializing in the MS-13 gang help a killer flee? Los Angeles Times
Documents destroyed: Sutter Health intentionally destroyed 192 boxes of documents that employers and labor unions were seeking in a lawsuit that accuses the giant Northern California health system of abusing its market power and charging inflated prices, according to a state judge. Kaiser Health News
THE ENVIRONMENT
Don't read this before bed: "'The Big One' would wreck the Coachella Valleyand most locals don't have earthquake insurance." The Desert Sun
CALIFORNIA CULTURE
Great band. Great show: In terms of the service they were providing their audience, James Murphy and LCD Soundsystem weren't so different Friday evening at the Hollywood Palladium from the old big bands that performed there in the 1940s. Los Angeles Times
At the box office: In a superhero showdown, Warner Bros.' "Justice League"was enough to topple "Thor: Ragnarok" from the top spot on the box-office charts, despite a soft opening for the DC Comics mash-up. Los Angeles Times
The cleats are out: Is youth soccer training to blame for the American team's failure to qualify for the World Cup? Los Angeles Times
A star passes: Malcolm Young, the AC/DC co-founder whose brash guitar riffs, tight songwriting and live-wire personality defined an era of rock 'n' roll, has died. He was 64. Los Angeles Times
CALIFORNIA ALMANAC
Los Angeles area: Partly cloudy, 76, Monday. Partly cloudy, 86, Tuesday. San Diego: Partly cloudy, 71, Monday. Partly cloudy, 79, Tuesday. San Francisco area: Partly cloudy, 65, Monday. Partly cloudy, 68, Tuesday. Sacramento: Showers, 60, Monday. Partly cloudy, 68, Tuesday. More weather is here.
Charles Manson has died, aged 83. But what is it about the murderous cult leader, who committed his crimes almost 50 years ago, that continues to fascinate?
The brown eyes. The beard. The swastika tattooed between his eyes. It was impossible not to look at Charles Manson, however much you wanted to turn away.
During his years in prison, photographs of Manson were issued only periodically, so he seemed to age in chunks, unable to appear before the public but always remaining at the back of its consciousness.
More than 30 books about his life and crimes have been published. One, by the prosecuting attorney at his trial, Vincent Bugliosi, has sold more than seven million copies.
Netflix has made a comedy film – Manson Family Vacation – showing how his macabre crimes affect a modern middle-class American family, and two documentaries on his life and crimes have come out this year alone.
In life, everything Manson did was news, the most recent example being the media frenzy in 2014 when it was announced he had been granted a licence to marry 26-year-old Afton Elaine Burton.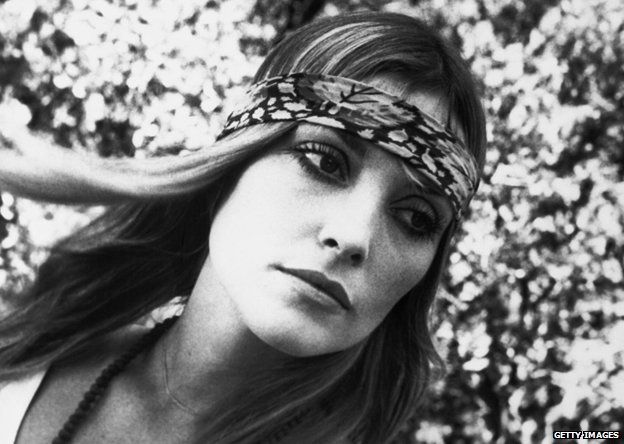 From behind bars, Manson courted publicity, setting himself up as a counter-cultural icon. He once told the American public: "My father is your system… I am only what you made me. I am only a reflection of you."
It's 48 years since Manson sent a group of his indoctrinated followers – known as the Family – to the home of heavily pregnant Hollywood actress Sharon Tate to "totally destroy everyone in it". They stabbed Tate and four others to death.
False clues were left to dress the scene as an attack by the Black Panthers, a militant African-American group which used violence in its battle against white racism.
Manson's hope was that these murders, and the killing of two shop owners the next night, would start an apocalyptic race war, after which he would emerge as America's ruler.
Manson was found guilty of conspiracy to murder in 1971 and given a life sentence.
Yet something in his life story resonated. Born in Ohio, he had an impoverished and troubled childhood, moving between reform schools. When he was five his mother and uncle went to prison for holding up a service station. By the age of 13, Manson was robbing casinos and shops at gunpoint.
He had "a tendency towards moodiness and a persecution complex", according to a psychologist who described him as "aggressively anti-social", partly due to "an unfavourable family life, if it can be called family life at all".
When he couldn't afford bills or support his pregnant wife, he became a thief. After six years in prison, he was released in 1967, the year of the so-called "summer of love".
Manson developed a fixation with the Beatles song Helter Skelter. Ostensibly about the difficulties of a love life told through a metaphor of a fairground ride, he instead thought it predicted a race war after which he and his followers, taking refuge in an underground city in California's Death Valley, would be the only white survivors.
Black people, he thought, would be unable to organise themselves and then beg him to be their leader.
latimes + bbc